As one of Samuel de Champlain's earliest travel journals, Les Voyages Dv Sievr De Champlain Xaintongeois published in 1613 is without a doubt one of the most important books about North America. Given its historical and monetary value, it is one of the most priceless items in the Library of Parliament's rare book collection.
In the book, Champlain (1567–1635) – explorer, cartographer and the founder of New France and the city of Québec – describes his exploration of the Atlantic coast of North America from 1604 to 1613. He provides an illustrated account of the important places and events that he experienced, recounting his travels through New France, Acadia and off the coast of Newfoundland.
During his expeditions, he mapped and explored a large section of the east coast of Canada and the United States, and he also explored the Canadian interior. The book includes one of the earliest maps of the east coast.
Details
Size: 22.8 cm × 17 cm. (The edges may have been trimmed slightly.)
Contents: 381 pages, 20 plates and one map
You may view a digitized version of the work on the Canadiana Online website: Les voyages du Sieur de Champlain Xaintongeois, capitaine ordinaire pour le Roy, en la marine.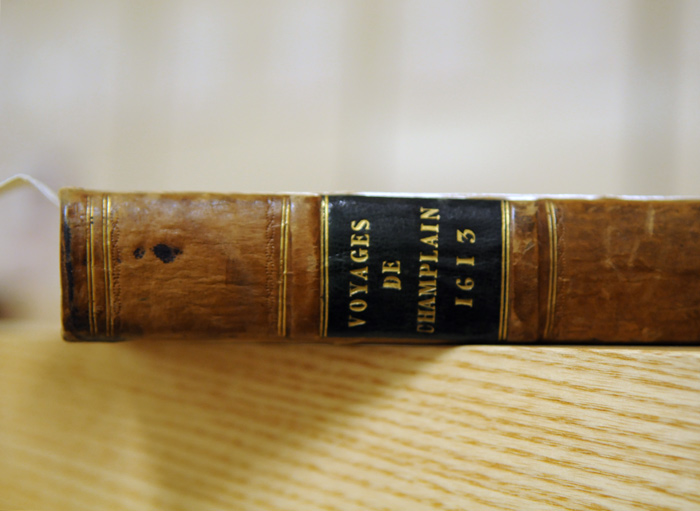 Voyages de Champlain 1613 [translation : Samuel de Champlain's Travels 1613]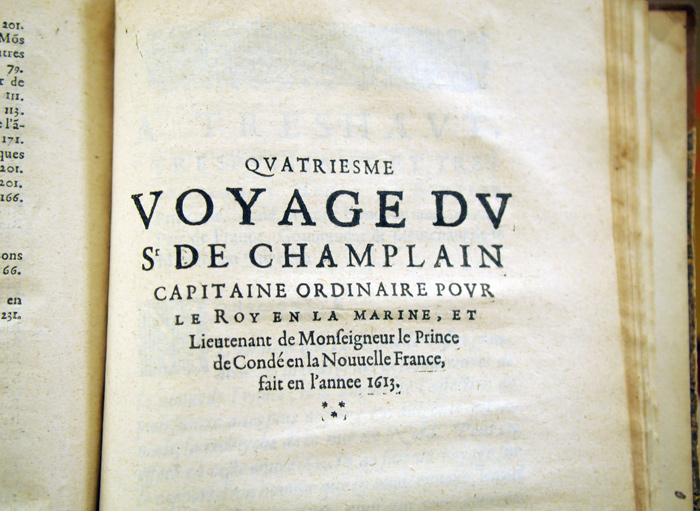 Les voyages du Sieur de Champlain Xaintongeois, capitaine ordinaire pour le Roy, en la marine [translation : The travels of Sieur de Champlain Xaintongeois, ordinary captain for the King, in the Navy]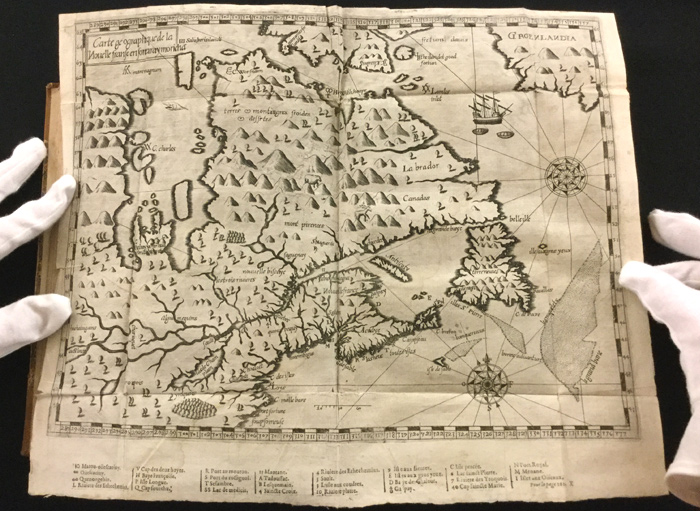 Carte géographique de la Nouvelle-France [Translation: Map of New France]