Library Intern testimonials
Working closely with experts in a variety of fields, interns gain an in-depth understanding of how Canada's Parliament works, as well as the research, legislative and educational resources available to support parliamentarians with their work.
The skills, experiences, and professional network developed through the program provide a strong foundation for interns' future careers.
Learn more about the internship experience from some of our past interns:
"The Library of Parliament's internship program provided me with a great opportunity to learn in further detail about the inner workings of Parliament, and to improve my writing and analytical skills. Some of the tasks that I had to perform included helping to prepare research papers for individual parliamentarians, parliamentary associations and committees on a wide range of topics, such as international trade and international affairs. I found all my work colleagues to be very supportive and great mentors, who were always willing to lend a helping hand and provide guidance."

Andrés L.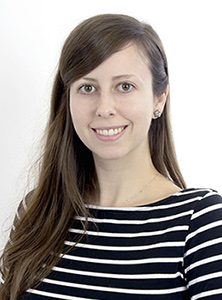 "I worked as an intern at the Library of Parliament in 2010. It was an incredibly formative experience that really set the stage for my professional career. The environment was welcoming, and learning was a foundational component of the program. I had the opportunity to work alongside many talented employees to learn about different areas of specialization and to build my network. Throughout the internship, I got to be an active participant in several meaningful projects that helped me identify and build on my strengths. I'm forever grateful for the enriching, challenging, and practical experience of being an intern at the Library of Parliament."

Catherine M.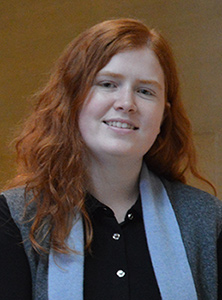 "My experience as an intern at the Library of Parliament was defined by the positivity and motivation of working in a collaborative environment. From the beginning, I was included in my section's work as an equal and respected voice. Learning from colleagues who freely shared their expertise and unique experiences in the information field was invaluable. Moreover, it was exciting to know that our efforts contributed to the Library's commitment to providing impartial information services to Parliament. Though the pandemic interrupted my internship, it was thrilling to have spent time "on the Hill" during significant events such as the swearing in of the 43rd Parliament. This positive internship experience paired with the feeling of having found "my people" persuaded me to pursue a Master of Information Studies to become qualified as a librarian."

Ella W.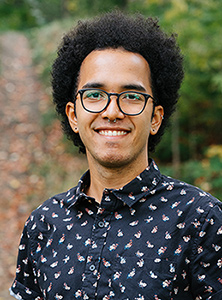 "What I enjoyed the most about this internship was learning how Parliament works and using my background in science to help inform policy discussions. I learned a lot about the important role of parliamentary committees, where parliamentarians debate public policy and discuss topics important to Canadians. As a young Canadian, it was encouraging to see how parliamentarians of all stripes collaborate during these meetings. I also learned that one of the Library's roles is to provide high-quality information and research for these committees, which parliamentarians really value. I am very grateful for the opportunity to have worked with the teams that support these committees."

Jorge Luis F.
"As an Intern with the Public Education Programs Division, I had the opportunity to work with different teams and collaborate on the creation and refinement of educational materials, services and programs that support the work of Parliamentarians and teach the public about Parliament. Working for the Library of Parliament is unique, as you learn about how the Library supports both the Senate and the House of Commons in their work. Throughout my internship, I connected with colleagues across Parliament on various initiatives, which in turn, expanded my professional network. The Library of Parliament Internship Program enabled me to diversify my skill set in the workplace and was an enriching experience that furthered my personal and professional growth."

Kristina R.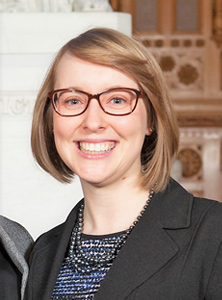 "The Library of Parliament's internship program was a life-changing experience. As a new graduate, the program provided me with professional development and mentorship opportunities, a collaborative work environment, and a team of supportive co-workers. It was a great workspace to improve my analytical skills and learn about the interesting world of Parliament. Thanks to this program, I've had a fulfilling and challenging career of over ten years working alongside exceptional colleagues at the Library of Parliament."

Laura M.-R.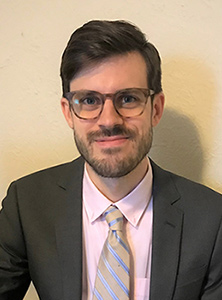 "Working as an intern at the Library of Parliament was an incredibly rewarding experience as a new lawyer. The aspect of the job that I enjoyed the most was having the opportunity to help parliamentarians with research questions. It's fascinating to see what ideas are being considered and debated on topical legal issues, and it's rewarding to find information that can assist in the development of legislation. I've continued this work in my current role as an analyst in the Human Rights, Immigration and Citizenship section at the Library of Parliament."

Robert M.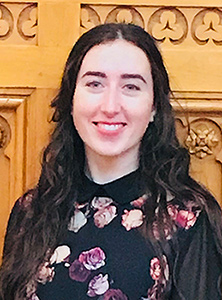 "The Library of Parliament internship program came around at the perfect time. I had just finished school and was looking for an interesting opportunity which would provide both experience and networking opportunities. Throughout the program, I forged great relationships and was continuously supported by mentors and colleagues, as well as my fellow interns. The experiences I had during the internship prepared me to confidently enter the workforce. I have many cherished memories of my time as a Library intern. I recommend the program to anyone who is looking for an amazing opportunity to kickstart their career."

Sarah A.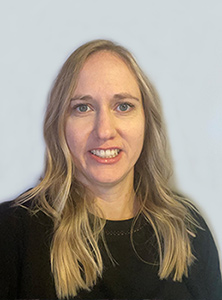 "Working as an intern for the Library of Parliament was a great opportunity that provided me with hands-on work experience fresh out of university. The fast-paced and professional environment gave me unparalleled access to learn about parliamentary work and created space to further my professional and personal development. Since completing the internship in 2012, I've completed a Master in Public Administration. I often think back fondly on my time at the Library of Parliament. I would highly recommend the internship to any student considering a career in the public service!"

Zoe S.